Our driving force, the game-changers and the innovators.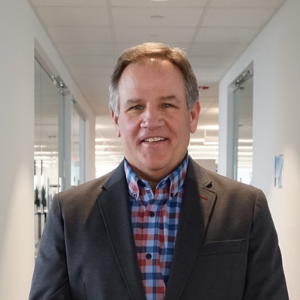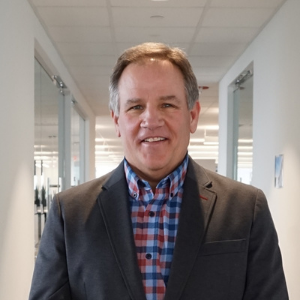 Scott Matthews
Chief Executive Officer
In his role as Chief Executive Officer, Scott leads all company initiatives with an emphasis on positioning MRP Prelytix as the only enterprise-class, predictive account-based marketing platform that empowers sales and marketing teams to simplify their environment's complexity. Prior to his appointment at MRP, Scott served as CEO of Crowdtwist, a leading SaaS-based customer loyalty solutions provider that was acquired by Oracle. As CEO, Scott was instrumental in repositioning the firm's go-to-market strategy to achieve its ambitious growth initiatives. Scott has also held senior leadership and global sales positions at software firms in the security and supply chain support sectors. Throughout his career, Scott has combined strong sales and marketing expertise with visionary leadership to deliver bold, transformative strategies that energize colleagues, optimize business operations and drive growth. Scott holds an MBA in Finance from Pace University and Bachelors of Science degree from Rochester Institute of Technology. He enjoys golf and is an enthusiastic supporter of numerous charities including the SPCA.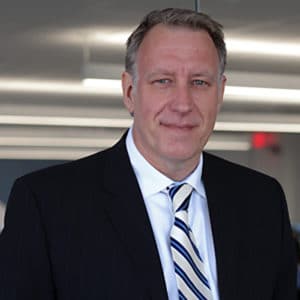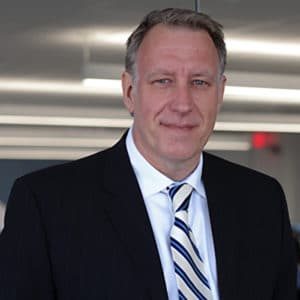 Romano DiToro
Chief Information Officer
As Chief Information Officer at Market Resource Partners, Romano oversees the organization's infrastructure, system, data science and sales operations teams. He is responsible for developing and directing the firm's overall IT Strategy, and works closely with senior management team to align the company's data, systems, policies and procedures with the needs of MRP and its clients. He has been with MRP since 2007. Prior to joining MRP, Romano spent 4 years as the Director of Compliance and Validation for Business & Decision in Philadelphia, where he was responsible for ERP Systems Validation, development and implementation of FDA and SOX compliance methodologies, and the development of tools for the company's Life Sciences Validation library. Romano has also held key technology positions in infrastructure, compliance, and security at both AstraZeneca Pharmaceuticals and Price-Waterhouse Coopers. Romano holds degrees in both Computer Science and Accounting from Monash University in Melbourne, Australia. He is also a Member of the Australian Institute of Chartered Accountants (ICA). In his spare time, Romano is an avid mountain biker and surfer.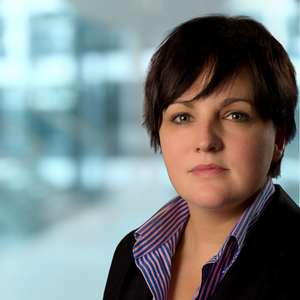 Nicola Young
Chief Operating Officer
As Chief Operating Officer, Nicola will shape MRP's operational strategy to position the organization for growth. Nicola's broad operational experience within global technology and services, combined with her deep technical and legal expertise, makes her leadership and drive invaluable as the company looks to establish operational excellence, continuous improvement, high-value innovation and a rich company culture.
Bringing over a decade in senior leadership roles and a track record of successfully executing complex, transformational change, Nicola's specialisms in corporate restructure, contracts negotiation, IP portfolio management and risk mitigation are the perfect complement to operationalize the MRP vision. Nicola has a degree in Electrical & Electronic Engineering from Queens University Belfast, a Master's degree in Law from the University of London, and is a qualified lawyer and member of the New York State bar.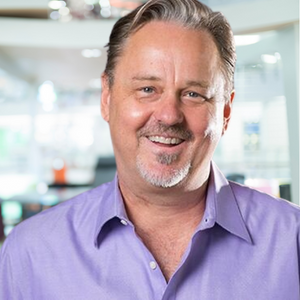 Mark Ogne
Chief Marketing Officer
As Chief Marketing Officer, Mark leads the marketing strategy and execution elements, including brand, go-to-market, marketing communications, analyst relations, and marketing programs for MRP, Globally. His team of marketing professionals are the prime user of our enterprise-class ABM platform, MRP Prelytix.
Prior to joining MRP, Mark held senior marketing roles for more than 20 years, from global technology organizations like Acxiom to four successful exits in startup companies. Rooted at the intersection of technology, insights, and actions, Mark has led the global expansion of ABM as a mature marketing practice for seven years as an ABM strategist, practitioner, industry thought leader, event speaker, analyst, and writer.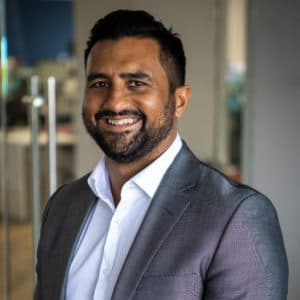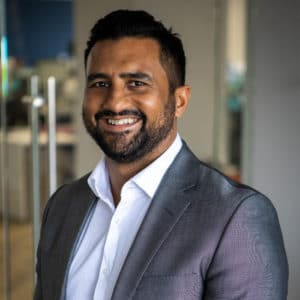 Ajay Subherwal
Chief Revenue Officer
In his role as Chief Revenue Officer, Ajay is responsible for managing the overall revenue and growth for the Americas and the 30+ countries that reside in the EMEA & APJC territories'. Ajay joined MRP in 2011 and led the expansion of the EMEA Region, in the subsequent years he continued our global expansions into APJC, before being appointed CRO in 2022.
With over 20 years' experience in the technology industry Ajay excelled in enterprise sales for Global Technology Giants Oracle and Hewlett Packard. He began his career at Hewlett-Packard as an HP Alliance Manager where he was responsible for the Overall HP Northern Ireland Alliance Business branch. In 2008 Ajay moved on to an Enterprise technology sales role at Oracle where he continuously achieved 100%+ of his target sales goal. Ajay Graduated with a BSC Hons Degree in Business Management and Computer Science from Trinity College and the University of Ulster.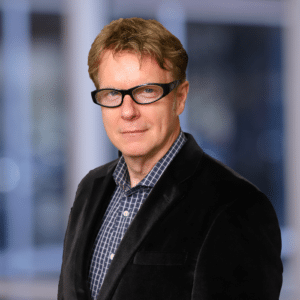 Garry Dawson
SVP of Global ABM
In his role as Senior Vice President of Global ABM, Garry leads the ABM marketing services global delivery team to accomplish client objectives. This includes consulting with clients on most effective way to drive revenue – from top to bottom of funnel. In ABM he is a thought leader and practitioner demonstrating increases in awareness, consideration, pipeline and sales. He is known for collaboration, innovation and results.
Garry brings 20+ years of technology marketing and sales experience to MRP. Prior to joining, Garry held executive, managerial and lead roles at HPE, HP and IBM. Garry has a bachelor's degree in marketing from Drexel University in Philadelphia. In his spare time Garry is an avid supporter of Morris Animal Refuge, America's first animal shelter, and an officer in the Philadelphia Chapter of the International Wine and Food Society.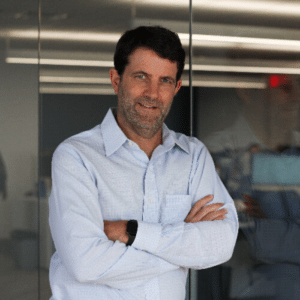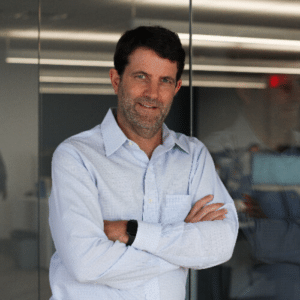 Peter Murphy
SVP of Americas, Enterprise Sales
In his role as SVP of Americas, Peter is responsible for managing many of MRP's key client relationships. Prior to his appointment as SVP of Americas, Peter served as the Global VP of Platform Sales, responsible for driving client adoption and solution value, and pipeline revenue for MRP Prelytix. Our hallmark advocate of this uniquely powerful solution, he's usually found in pre-sales or customer success conversations with the worlds most progressive brands and their sales and marketing teams. Guiding them to revenue performance, he helps decode their ABM program into AI and data driven orchestrations spanning more than a half dozen channels, 100 countries, and 20 languages.
Peter brings to MRP more than 20 years of technology sales and marketing leadership, and a keen focus on helping clients identify the connection of their needs to high value solutions. Prior to MRP, Peter was a VP Sales at Oracle's Retail Global Business Unit, and held leadership roles at MICROS where he helped drive market impact from their earliest days to achieving the largest market share for his served market, specialty retail. His career development began as a technology consultant at a division of Infor in the UK prior to moving to US. He holds a bachelor's degree of commerce from University College Cork, Ireland and loves to run, bike, camp and coach youth soccer.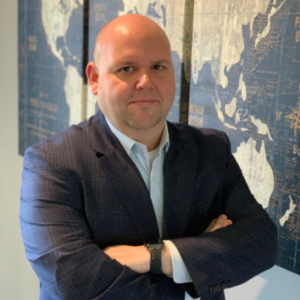 Jeffrey Rokuskie 
SVP of Finance
Jeff joined MRP in April of 2020 as SVP of Finance. He is responsible for providing strategic leadership to the Finance and Human Resources organizations of MRP while also working closely with MRP's parent company, First Derivatives, on strategic group initiates, reporting and investor relations. Prior to joining MRP, Jeff spent 12 years at Merck KGaA, of Darmstadt, Germany in various financial leadership roles. In his last role at Merck KGaA, he was Head of Finance and Treasurer America's for the Performance Materials division, where he supported several M&A deals, drove significant improvements in working capital and played an essential role in transforming the company's ERP landscape.
Since joining MRP, Jeff's experience in Finance, Accounting, Risk Mitigation, M&A and Cash Management have helped transform MRP's Finance organization into a highly functioning organization prepared to support the growing business of MRP. Jeff holds a bachelor degree in Finance from Rowan University and an MBA from Rutgers University. Outside of MRP, Jeff enjoys traveling, playing golf and spending time with his wife and two kids.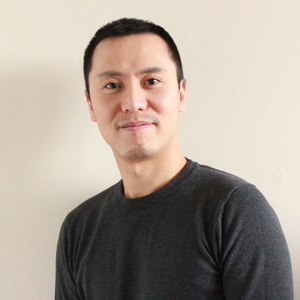 Van Tram
VP of Engineering
In his role as Vice President of Engineering, Van oversees engineering teams globally. Its goal is to build the best engineering team and follow proven and innovative practices to achieve the company's vision. With over a decade of experience building software, from web development and big data to cloud and AI, Van is a tenured engineering leader and an entrepreneurial spirit who work to achieve results. Prior to joining MRP, Van founded a game technology company which he sold in 2017. He has also worked with some of the largest companies in Canada.
Van earned a bachelor's degree in engineering and technology information from the ETS University and a certification in Agile Scrum management in Montreal/Canada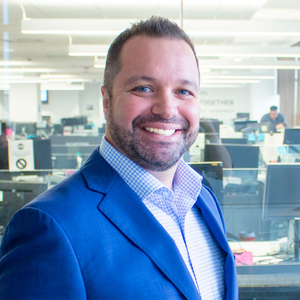 Anthony Iafolla
VP of Customer Growth & Channel Strategy
As Vice President, Customer Growth & Channel Strategy, Anthony leads MRP's Account Management, Customer Success, and Growth in North America. The Team is responsible for managing all of MRP's Customer relationships, providing a great customer experience, and driving successful ROI generating programs and strategies that deliver on Customer KPIs. In addition, Anthony manages MRP's Global Channel & Sales Enablement Team and provides pre-sales support across the globe to help build scalable and successful Channel programs for MRP's Customers.
Anthony joined MRP in 2011, after building a successful career in Sales and Sales Management, where he found a passion for working directly w/ Customers and building lasting relationships.. Anthony earned his Bachelor's Degree in Business Administration from Temple University and is soon completing his Lean Six Sigma and Six Sigma Green Belt certifications. When Anthony isn't working, he enjoys being with his wife and 3 children, coaching, attending a sporting event for one of his beloved Philly Teams, or anything that involves good food and good company.
The Only Enterprise Class Account-Based
Sales & Marketing Platform ™