Our driving force, the game-changers and the innovators.
Christopher Rack
Chief Executive Officer
Chris joins MRP with 16 years of B2B sales and marketing technology experience, leading teams in high-growth organizations and helping clients successfully navigate complex and constantly changing business environments. Chris joins MRP from DemandScience, where he served as Chief Revenue Officer, and brings a wealth of experience in growing businesses and leading teams in demand and lead generation. Chris worked previously for other early-stage, rapid-growth companies in this space, including eMedia and Spiceworks.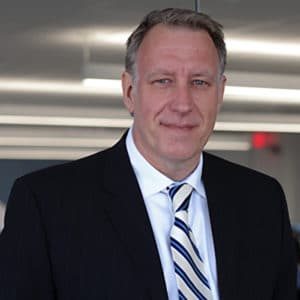 Romano DiToro
Chief Information Officer
As Chief Information Officer at Market Resource Partners, Romano oversees the organization's infrastructure, system, data science and sales operations teams. He is responsible for developing and directing the firm's overall IT Strategy, and works closely with senior management team to align the company's data, systems, policies and procedures with the needs of MRP and its clients. He has been with MRP since 2007. Prior to joining MRP, Romano spent 4 years as the Director of Compliance and Validation for Business & Decision in Philadelphia, where he was responsible for ERP Systems Validation, development and implementation of FDA and SOX compliance methodologies, and the development of tools for the company's Life Sciences Validation library. Romano has also held key technology positions in infrastructure, compliance, and security at both AstraZeneca Pharmaceuticals and Price-Waterhouse Coopers. Romano holds degrees in both Computer Science and Accounting from Monash University in Melbourne, Australia. He is also a Member of the Australian Institute of Chartered Accountants (ICA). In his spare time, Romano is an avid mountain biker and surfer.
Jeffrey Rokuskie 
Chief Financial Officer
Jeff joined MRP in April of 2020 as SVP of Finance and was appointed as CFO in January 2023. He is responsible for providing strategic leadership to the Finance and Human Resources organizations of MRP while also working closely with MRP's parent company, First Derivatives, on strategic group initiates, reporting and investor relations. Prior to joining MRP, Jeff spent 12 years at Merck KGaA, of Darmstadt, Germany in various financial leadership roles. In his last role at Merck KGaA, he was Head of Finance and Treasurer America's for the Performance Materials division, where he supported several M&A deals, drove significant improvements in working capital and played an essential role in transforming the company's ERP landscape.
Since joining MRP, Jeff's experience in Finance, Accounting, Risk Mitigation, M&A and Cash Management have helped transform MRP's Finance organization into a highly functioning organization prepared to support the growing business of MRP. Jeff holds a bachelor degree in Finance from Rowan University and an MBA from Rutgers University. Outside of MRP, Jeff enjoys traveling, playing golf and spending time with his wife and two kids.
As Vice President of Digital, Bee is responsible for growing MRP's digital product offerings and increasing our worldwide distribution network. Bee has been with MRP since 2016, and has held roles related to Prelytix, Display, Email, Content Syndication and Direct Mail, touching every tactic they will now be responsible for and more. Prior to joining MRP, Bee was Assistant Director of Development for the Eberly College of Arts and Sciences at West Virginia University, and brings a unique perspective to the table as a marketer with a background in fundraising/sales.
Bee holds a Bachelor's degree in Communication Studies from West Virginia University. Bee is also passionate about Diversity, Equity and Inclusion in the workplace and spent 2 years as leader of the DEI Task Force for MRP, which has grown to 30+ members, representing the global diversity of MRP and our commitment to equity and inclusion.
Anthony Iafolla
VP of Customer Growth & Channel Strategy
As Vice President, Customer Growth & Channel Strategy, Anthony leads MRP's Account Management, Customer Success, and Growth in North America. The Team is responsible for managing all of MRP's Customer relationships, providing a great customer experience, and driving successful ROI generating programs and strategies that deliver on Customer KPIs. In addition, Anthony manages MRP's Global Channel & Sales Enablement Team and provides pre-sales support across the globe to help build scalable and successful Channel programs for MRP's Customers.
Anthony joined MRP in 2011, after building a successful career in Sales and Sales Management, where he found a passion for working directly with customers and building lasting relationships.. Anthony earned his Bachelor's Degree in Business Administration from Temple University and is soon completing his Lean Six Sigma and Six Sigma Green Belt certifications. When Anthony isn't working, he enjoys being with his wife and 3 children, coaching, attending a sporting event for one of his beloved Philly Teams, or anything that involves good food and good company.