Conversion Rate: profiled leads to meetings
Conversion Rate: meeting to pipeline opportunities
Overall campaign goal achieved
Veeam Software develops backup, disaster recovery, and virtualization management software for the Always-On Enterprise. Although the company's roots are in the in the SMB space, Veeam is shifting its go to market strategy to target the enterprise space, focusing on approximately 1,400 accounts worldwide.
Meredith Frick, Senior Marketing Manager for National Accounts, manages Veeam's largest channel partners. Since Veeam is 100% reliant on the channel to drive sales, Meredith had to shift her marketing strategies to match those of the company.
"I had to adapt my marketing approach to support the company shift to account-based marketing," Meredith said. "I needed to find a partner who could help me build an ABM strategy, but with all the noise in the market, I wasn't sure where to look."
That's when one of her colleagues introduced her to MRP.
Download this case study to see how Veeam leveraged MRP Prelytix to build a best in class ABM program.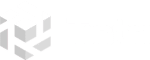 Tintri, Inc., a long-time customer of MRP was familiar with MRP's direct mail program, but wanted something a little more creative. After conducting a marketing analysis, MRP suggested combining an engaging direct…

READ MORE
Tintri, Inc., a long-time customer of MRP was familiar with MRP's direct mail program, but wanted something a little more creative. After conducting a marketing analysis, MRP suggested combining an engaging direct…