Independent Research Firm Identifies MRP As A Strong Performer in B2B Intent Data Market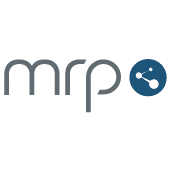 MRP Global Marketing Team
PHILADELPHIA–May 25, 2023– MRP, a leading provider of account-based technology and solutions, today announced recognition as a Strong Performer in the just released report, The Forrester Wave™: B2B Intent Data Providers, Q2 2023.
In evaluating the fourteen most significant providers in the category, Forrester recognized MRP for its impressive global coverage, the scale of intent signals it can capture, and deep buying cycle analytics. Forrester recognized MRP's position as "an ideal fit for large, complex enterprises with a need to drive campaign execution on a global scale and the resources to invest in a highly customized solution". Within this capacity, MRP was identified as having the ability to "capture large volumes of intent signals from EMEA, APAC, and LATAM across more than 20 languages", with Forrester adding that "a global team of local language speakers supports this large international capability."
"With this report, we believe Forrester has recognized that MRP is uniquely positioned as a top choice for global programs driven by its unique multi-language intent and buying center-specific targeting," said Mark Ogne, CMO of MRP. "We provide Account-Intelligence, which is far more than Intent data. Our technology expands the black box approach provided by much of the industry, which is unable to identify critical data like geographic location, engagement propensity, and ICP fit. Millions of non-English engagements across online and offline channels every month are missed by the current space, and we are uniquely positioned to collect and turn those signals into unique audience profiles for our customers."
About MRP
MRP revolutionizes how sales and marketing organizations reach and connect to the right buying groups and decision-makers, cost-effectively driving engagement and revenue, globally and at scale. Applying the industry's leading account intelligence and the broadest selection of orchestration channels in the market today, MRP Prelytix® powers over 1,000 programs across six continents to coordinate, execute, and optimize them in up to 20+ languages.
[dssb_sharing_button icon_color="#ffffff" icon_bg="#314A83" _builder_version="4.16" _module_preset="default"...