Has Marketing Finally Found Its Voice In The Age Of Alexa & Siri?

MRP Global Marketing Team

With 55% of adults poised to own a smart speaker by 2022, and 24% of respondents asserting they would prefer to use a voice assistant than visit a website, is the market primed for diverting consumer attention away from more accustomed engagement channels just yet? For most, the answer is not truly known as to where voice search will take us. One thing we can be sure of is that it will disrupt the current marketing landscape for good.
E-commerce giant Amazon has already began reaching out to consumer-packaged goods businesses, requesting them to include Alexa branding and Alexa utterances in their advertising campaigns. Publisher The Times, partnered with Amazon for the first time last year, experimenting with their voice interface Alexa, to explore whether it can nurture its brand and grow subscriptions, but also to establish a foothold on a platform where people may one day chose to listen to its podcasts.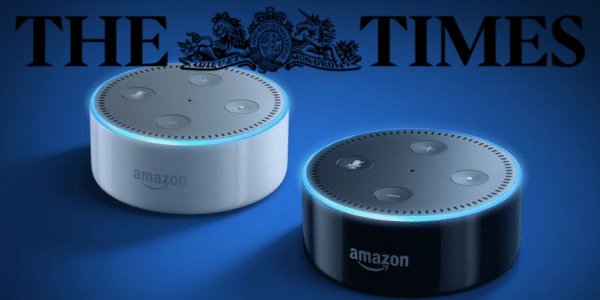 But building a spectacular voice-assistant app isn't enough. People are doing plenty of things with their voice-assistants, and making purchases isn't really one of them. In fact, only a quarter to of U.S. voice-assistant owners have ever purchased something using voice. The problem? Devices such as Amazon Echo or Google Home don't run paid advertising. Brands have been forced to improvise, with many attempting to crack the code on search results and make sure that their products are mentioned first when users say they want to buy a specific item. And while voice-activated search hasn't grown into the next big e-commerce platform just yet, it does present brands with the opportunity to have consumers interact with their brand in a way that's going to improve loyalty.
Joining us for the latest episode in our AI for B2B Sales and Marketing podcast series, Bob Stolzberg, Founder and CEO of VoiceXP, explains how B2B companies can utilize voice technology, especially in Account Based Marketing strategies.
When it comes to optimizing content for voice search, it's imperative to remember that voice-activated assistants only deliver one or two search results per request. The key to putting your brand on the top of Siri's list may lie in getting your content to appear as a featured snippet – the most prominent spot on the search engine results page (SERP).
[dssb_sharing_button icon_color="#ffffff" icon_bg="#314A83" _builder_version="4.16" _module_preset="default"...