Aligning Sales & Marketing: An Interview with Cisco Marketing Director, Jill Kaplan

MRP Global Marketing Team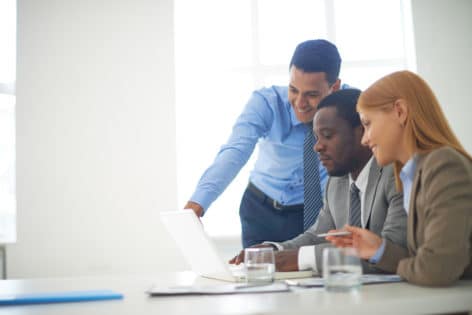 In spring 2016, MRP was fortunate enough to be able to speak with some of the brightest marketing minds in the field of Account-Based Marketing. Our guest, Jill Kaplan is the Director of Marketing at Cisco and helped build the company's pipeline in the Americas. We were able to sit down with Jill and discuss a little more about how her unique background has made her a better marketer and why she thinks aligning sales & marketing is so important in modern marketing.
MRP: Tell us a little bit about your history with Cisco.
Jill Kaplan: I came to Cisco to be in the marketing role that would align with the sales leader of the South, and I started by focusing on creating integration between the field and the partners. Then I moved to WebEx, where I really came to appreciate the marketing requirements of supporting a staff-based product which was much more digitally focused. My goal was figuring out how to drive real-time digital opportunities while simultaneously executing outbound marketing.
After that I came back to the Americas, where I started to focus on US scalable demand programs in a few specific routes such as partner routes. As of the last year, though, I now have all the routes for demand generation as well as loyalty and everything across the segments: service provider, public sector, US commercial, et cetera. I also give direction to Canada and LATAM.
So, basically, we build these almost uber-engines that generate a couple hundred million dollars which is a combination of outbound and inbound insights. So that's where I am now!
MRP: And you do have a STEM background, right? Can you tell us about that and how it has informed your marketing efforts?
JK: Yes! I have an all-engineering background. I have a bachelor's in electrical engineering, and a master's in material science, which basically means that my first career was in semiconductor chip design. What I took away from the whole engineering curriculum was: how do you break down problems into solvable components? How do you make sure you approach things logically with a deep appreciation for the data?
So as we move forward at Cisco, we now have a data strategy that goes across all of our demand engines. I have a strong analytical background so I'm constantly focused on the data, learning quickly from the data, and integrating that knowledge. Long before we had A/B testing in digital marketing, engineers like me came into marketing with that mentality already.
We originally saw marketing as an art form, and now we see it as a science. That scientific aspect is very comfortable for those of us who are coming in with an engineering background. It makes total sense that we were the ones that were focused in the middle of the funnel on creating demand, trying to understand the conversion, and figuring out what's working and what isn't. Art majors, on the other hand, sit at the top of the funnel. Having both specialties allows us to go up and down the funnel.
MRP: So would you say that you've been able to watch technology change the sales and marketing landscape?
JK: Yes, and this is where companies like MRP come in. Knowing what the customers were doing before they engaged with us has recently become such a big part of the sales cycle. We figured out that something like 70% of customers were already pretty far along their buying journey before we even make contact with them. Marketing now is trying to get to these customers earlier…we have to learn how to use marketing to figure out what they're interested in and how to influence their buying processes. It has moved away from awareness to consideration and preference, which is a part of the journey that the customer has total control over. Marketers have much more visibility into customer intentions with tools like Prelytix, and they have to figure out how to make use of it, so that's a big shift that we're seeing.
This is where we get back to ABM – it helps us to profile an account. If we at Cisco know that a prospect is clicking around on sites for, as an example, HP servers, we need to figure out what to do about the fact that the customer is considering alternatives. That's knowledge that you didn't have a couple years ago. We're watching marketing become the whole life cycle of the buyer's journey.
MRP: A big part of your role is deepening customer relationships. What kind of mistakes have you seen with regards to companies trying to deepen relationships with their customers?
JK: There's still so much to be learned in this area, but one of the biggest problems we currently face is that we are in a very empowered culture, and everybody has rights to your customer. These new channels that are so accessible create a lot of noise for the customer…is that the experience you want them to have? Anyone can invite them to a webinar, anyone can create tweets – how do we cut down the noise? We need to understand what is most relevant to them and cut out all the unnecessary interactions that might be leaving a negative impact. Everyone has e-mail tools, for example, and it costs almost nothing to send out e-mails, so is filling their inbox with e-mails really effective?
We really need to understand the difference between noise and differentiation – value and impact versus the unnecessary.
Thanks a lot to Jill for sitting down with us as we gear up for the event. We're really excited to share her presentation with you, and hope to see you all there!
[dssb_sharing_button icon_color="#ffffff" icon_bg="#314A83" _builder_version="4.16" _module_preset="default"...