What is Account Based Marketing?

MRP Global Marketing Team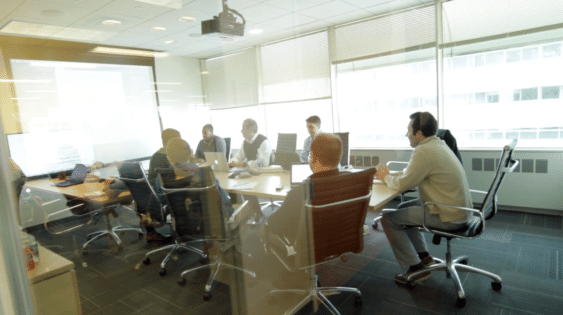 Account-based marketing (ABM) is a concept that began in the early 2000s, and was based on the notion of building business relationships one customer at a time.  Over the last decade, the single customer has been replaced by a 'demand unit', a buying group with a specific need within an account.  ABM is a process that will help you get an accurate picture of these demand units and what they need, so you can strategically target them with the right content. To see how sophisticated your ABM strategy is, take our ABM assessment and download your personalized report.
How to Use ABM Software for Your Business
Account-based marketing is a B2B strategy approach that aligns marketing and sales efforts with a single goal in mind:  to deepen engagements at the accounts you have identified as key targets.  ABM focuses marketing and sales on messages and tactics that address the specific needs of decision-making teams within each account. This targeted approach ensures accounts are able to move more seamlessly through the sales funnel.
The benefits of account-based marketing
Total addressable market definition. Successful ABM programs begin with a third party predictive analytics solution.  It's the best way to identify which accounts are showing the displaying the highest propensity to buy.  This is your total addressable market.  And that's not all:  predictive analytics can use that information to identify common attributes and create a profile of your ideal customer, opening up white space and ensuring your sales reps are going after the best prospects.
Sales and marketing alignment.With the total addressable clearly identified in a unified and agreed fashion between sales and marketing, the two organizations can align on how to invest resources, the best way to implement ABM strategies, and how well they are tracking against their goals, together.
Better use of resources. 80% of marketers say ABM outperforms other marketing investments. With ABM, you won't spend precious resources on leads that don't turn into sales.  Rather, you'll engage with accounts that are buying.  And that will improve your ROI.
Deeper customer engagement. Once you've identified your total addressable market, you're able to offer each one more customized content, service, and interactions with your brand based on where they are in the buyer journey. This focused ABM approach leads to more meaningful discussions, deeper engagement, and increased conversion rates.
Reduced sales cycles.With ABM, you eliminate unqualified buyers right off the bat.  This leads to shorter sales cycles since you won't be wasting time on the wrong companies, and can focus on the ones most likely to buy.
Increased revenue. ABM focuses on high yield prospects thereby improving the marketing impact and driving more revenue, faster. 60% of companies who have been using ABM for at least a year attribute revenue increases to its use.
Businesses Using ABM the Right Way
Veeam Software was shifting its go to market strategy to target the enterprise space, focusing on approximately 1,400 accounts worldwide.  Since Veeam is 100% reliant on the channel to drive sales, the company had to shift its channel marketing strategies to more of an account-based marketing (ABM) approach to effectively engage with the top accounts.
Veeam implemented an end-to-end program with MRP that began a database that was built and run through the MRP Prelytix platform to prioritize accounts by their stage in the buyer journey.  Then, an ABM strategy consisting of direct mail and inside sales was developed to target the most active prospects.
Veeam's campaign results were impressive.  The program, which began in Veeam's southeast region, was so successful that it was quickly adopted by the other regions.  On average, partners saw a 50% conversion rate from profiled leads to meetings; a 25% conversion rate from meetings to pipeline opportunities; and overall campaign goals that were exceeded by 65%.
Beyond acquisition: The true cost of martech stack underutilization. This e-book will share tips, best practices, and will highlight why savvy B2B marketers don't rely on diluted, one-size-fits-all technology. They grasp the nuances of...