B2B Account Based Marketing
B2B account based marketing (or business ABM) requires an effective marketing and sales alignment where everyone works towards an end goal (signing and keeping those accounts that generate more ROI, provide greater margins, and bring in more clients) by using specific marketing tactics.
B2B ABM requires that you understand your customers at the most basic account level – and then you have to deliver relevant, personalized content that is based on their specific buying intents. Your marketing and sales functions will go level by level, account by account, audience by audience to define and prioritize your target market. All of this information is based on a more dynamic streaming view of the sales funnel. Once you have carefully honed in on those target accounts, B2B account based marketing finds the most effective ways to engage with them.
Using an ABM platform, you are able to see the metrics of that process so that you can define success and create key performance indicators to evaluate effectiveness. MRP has been helping our clients with B2B account based marketing for the last 15 years, and we are ready to help your company get to the next level.
Benefits of MRP Prelytix for B2B Account Based Marketing
When utilizing B2B account based marketing, each account is treated as a market of one. MRP Prelytix, one of our exclusive tools, helps to identify the accounts that your sales and marketing functions should target using information gathered on their intent to buy. When your team has this knowledge, you can quickly and effectively deploy messages and tactics that are specific to each account. The end result? Deeper engagements with the decision makers and more positive results.
Some of the B2B account based marketing tools used by MRP include those for:
Predictive Analytics: Utilizes big data to deliver B2B opportunities and prospects to sales and marketing functions. Can aid with customer prioritization and group information as well. Our ABM platform makes for easy segmentation of accounts based on active research and propensity to buy.
Automation: Marketing Automation helps to drive accounts towards the end of the sales funnel. You will be able to customize your approach as they move and stay engaged with your product.
Retargeting: Enables companies to display ads to those accounts at risk of attrition or reaching the end of their current contract, improving your retention efforts.
When using an ABM plan for B2B marketing, you may also see an increase in efficiency. ABM focuses on a defined number of accounts that are in an active buying stage, which means that the fruits of your labor will be more beneficial. Your sales functions aren't wasting their time talking to people who won't buy or who aren't ready to buy just yet. In fact, Companies with tightly-aligned sales and marketing have 36% higher customer retention rates and achieved 38% higher sales win rates.
B2B account based marketing helps to navigate the complex processes in B2B sales by combining personalized marketing and sales efforts that are based on the propensity to buy. This will make your teams more efficient and force them to be creative and proactive in ways they have not been before. Smart, well planned B2B account based marketing will help your organization to better navigate increasingly complex deals and score key accounts more effectively by surrounding the demand unit with precisely targeted, personalized marketing that resonates with the decision makers and influencers. That can do the purchasing.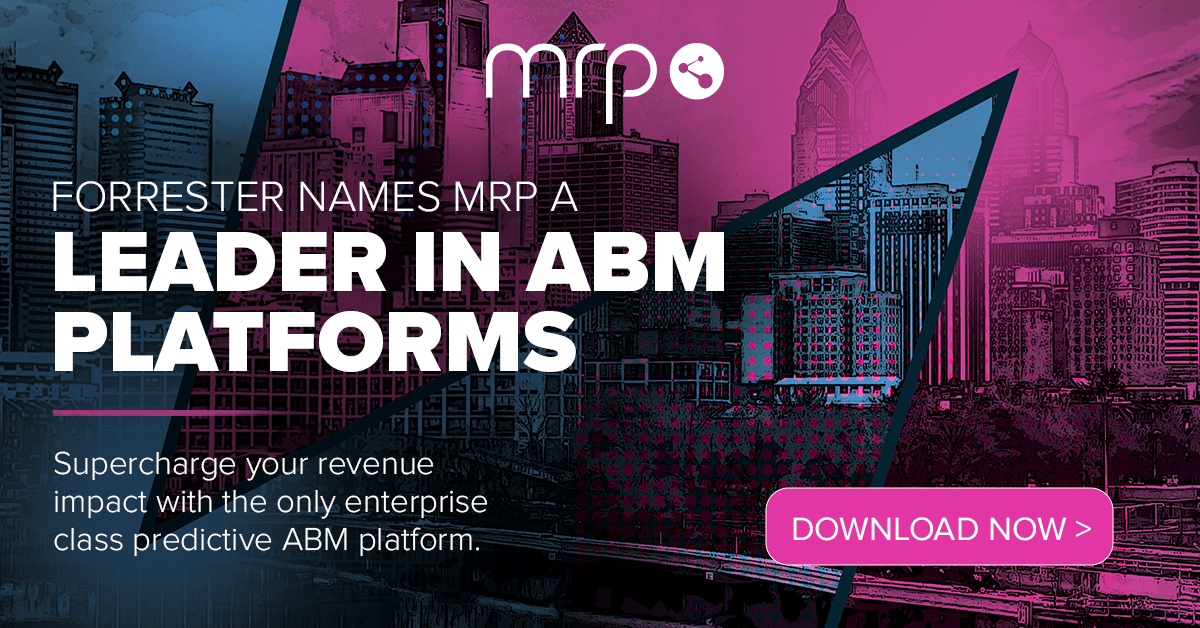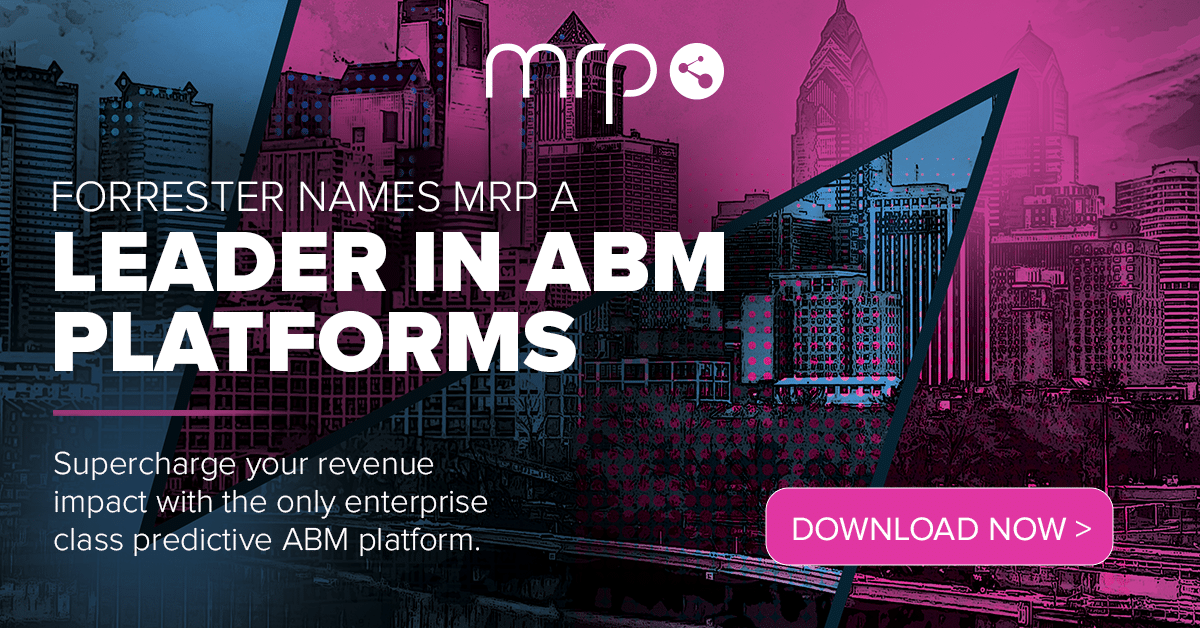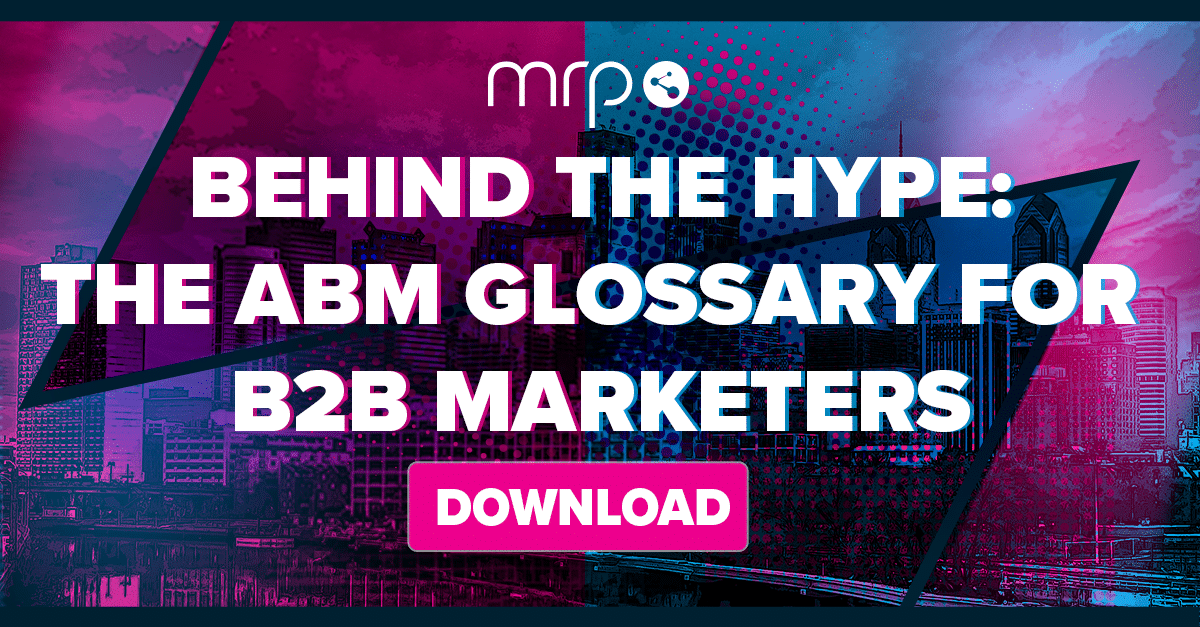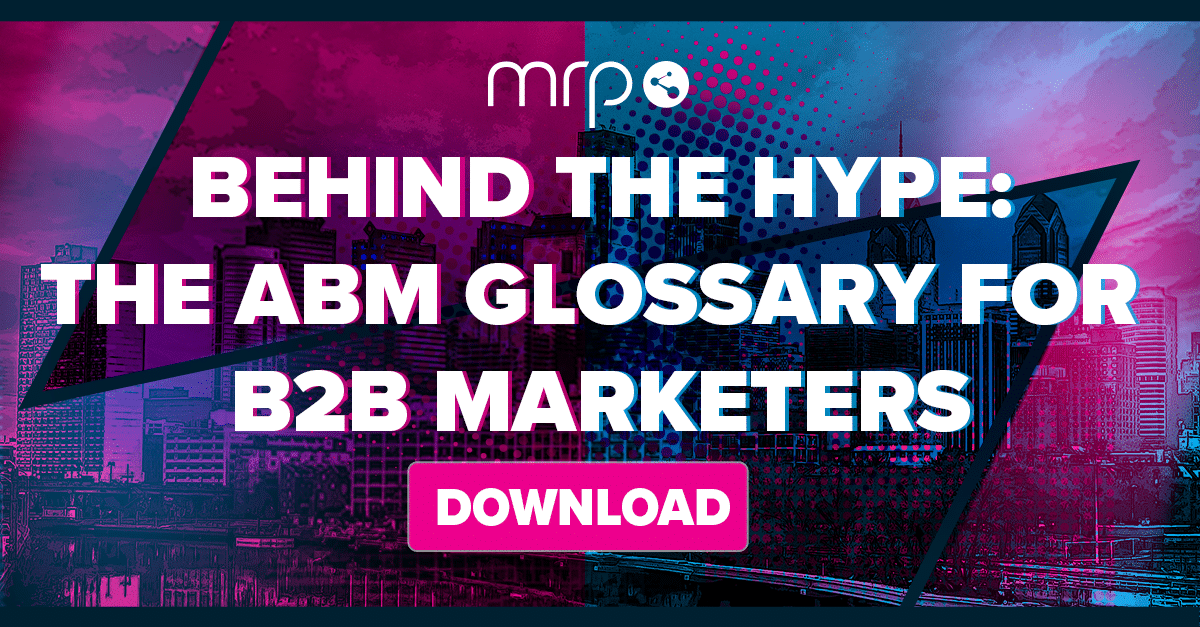 B2B Account Based Marketing Services from MRP
ABM services are a game-changer in many situations. It takes a level of commitment to the process and strategization to produce results, but they are always worthwhile. With MRP's ABM services, you cut out the 'what if', allowing you to focus solely on the marketing and sales aspect instead of finding clients. CLICK HERE for more information about MRP's ABM services.
It is important to note that ABM services can help almost any organization if calibrated properly. ABM services allow for customization, allowing you to choose your strategy, whether targeting new prospects more efficiently reaching into new verticals, or improving your retention strategy. All have their merits and depends on which approach you want to do first.
ABM services can provide you with the opportunities to unlock your sales and marketing functions potential that they otherwise may struggle to attain. CLICK HERE for more information about MRP's ABM services.