Account Based Marketing Vendors
As ABM's popularity in the B2B marketing world has increased, so has the need for account based marketing vendors. These are the companies that help to push account based marketing that really works – the type of marketing that pushes the envelope and creates campaigns that drive revenue. An ABM vendor is there to help marketing and sales functions to reach their targeted clients as quickly as possible for the maximum impact.
Still, choosing from the ever growing list of ABM vendors can be difficult. The company needs to use the newest methods and techniques to not only market, but to find clients as well. ABM can only do so much of the work, it is the ground work before and after those campaigns that really matters.
MRP is trusted by some of the top Fortune 100 companies as an ABM vendor for a reason. Not only is our predictive analytics world class, but we have the ability to execute the ABM campaigns that deliver results.
MRP, one of the leading account based marketing companies, provides comprehensive and predictive ABM services to TFT 100 & Global 1000 companies. Using AI & Machine learning, MRP can future proof your targeting strategy, along with a full suite of supporting services including:
Predictive digital advertising

Direct mail

Email marketing

Inside sales support / appointment setting

Trigger based campaign execution on an account basis
Our demo shows our world class capabilities and AI-powered technologies that will grow your pipeline and shorten your sales cycles.
CLICK HERE to find out more regarding MRP, an ABM vendor.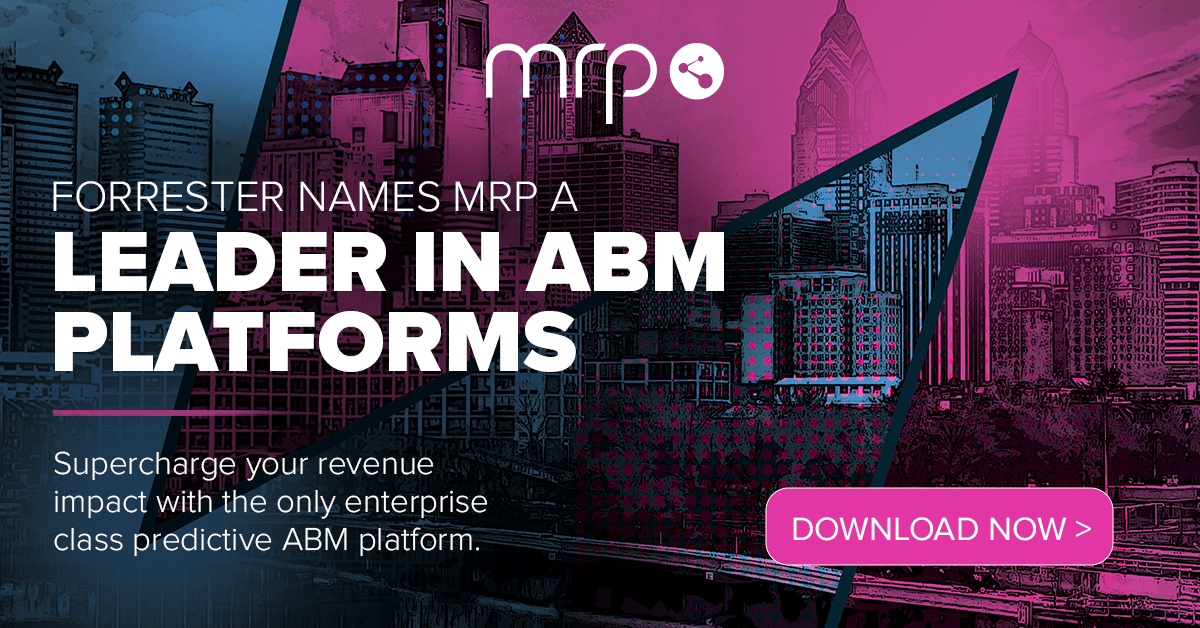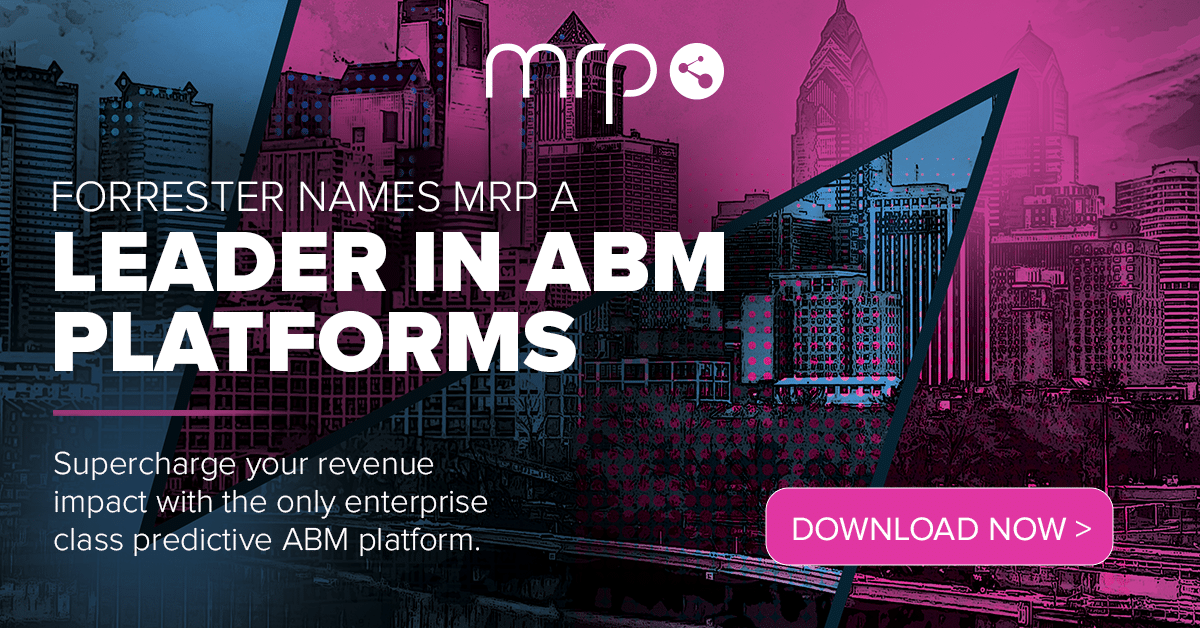 What Does an ABM Vendor Do?
How do you find your perfect clients now – the ones that you will be able to sign and enjoy working with? How fast can you act? Do you know who to contact? What facet of your organization will they need?
An account based marketing vendor gives you the tools to discover and target ideal accounts. Not only do we help you find them, we help you reach them.
Any quality marketing campaign requires insight of who your high-value accounts are or at least what they look like – with MRP it has never been easier thank to our Prelytix Tool. The key is to discover perfectly targetable customers who fit into the following criteria. They are proven to:
Pay greater amounts for your solutions

Repeatedly buy your services

Produce higher than average revenue margins

Recommend you to other customers
Then, as an ABM vendor, we help you to do the work to get them. We can help you to design and deploy your marketing campaign.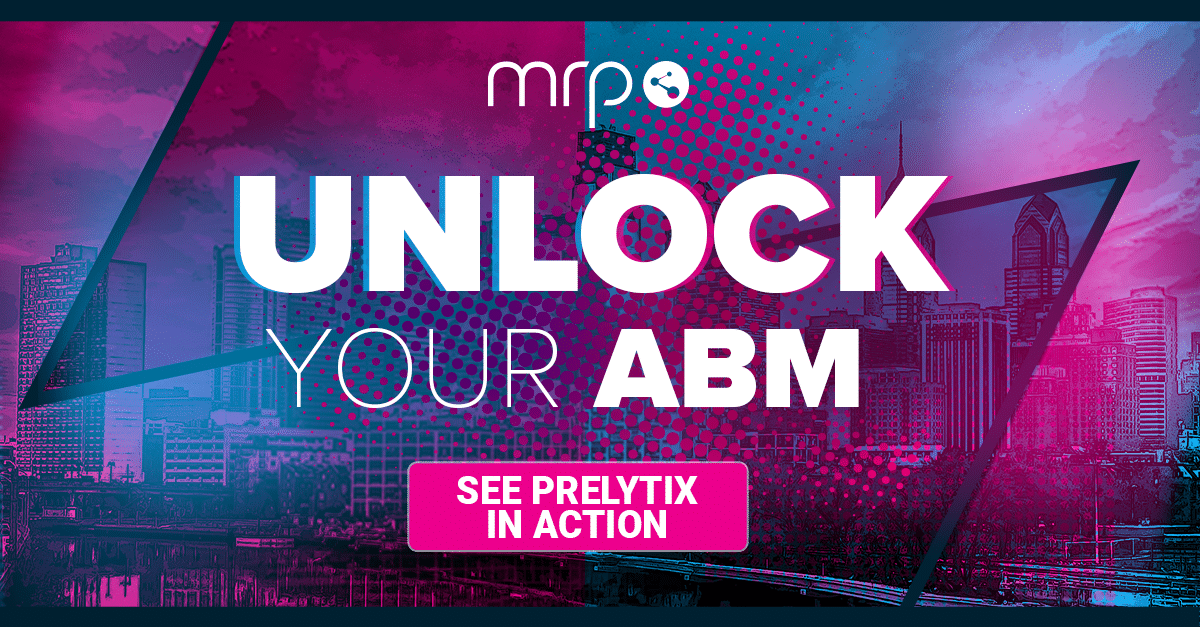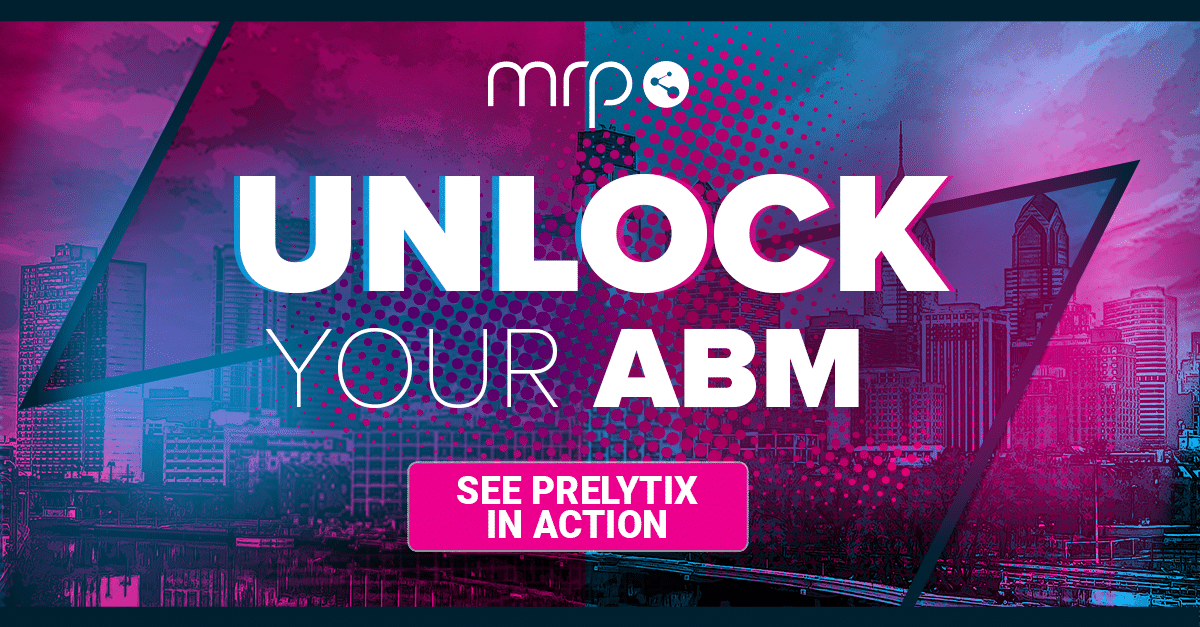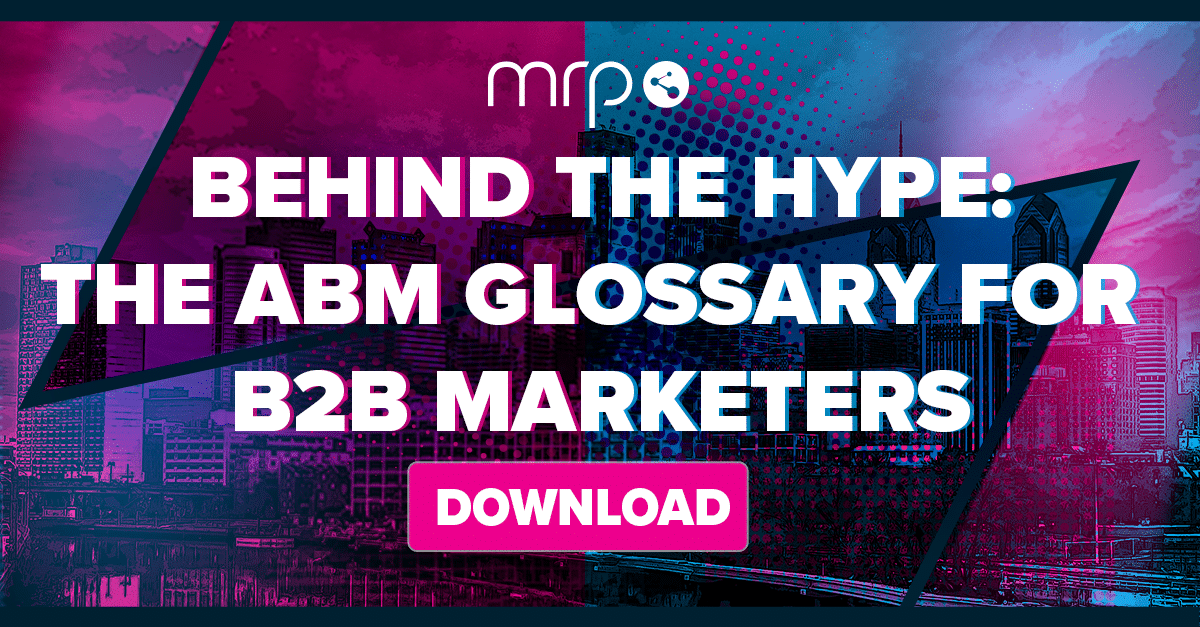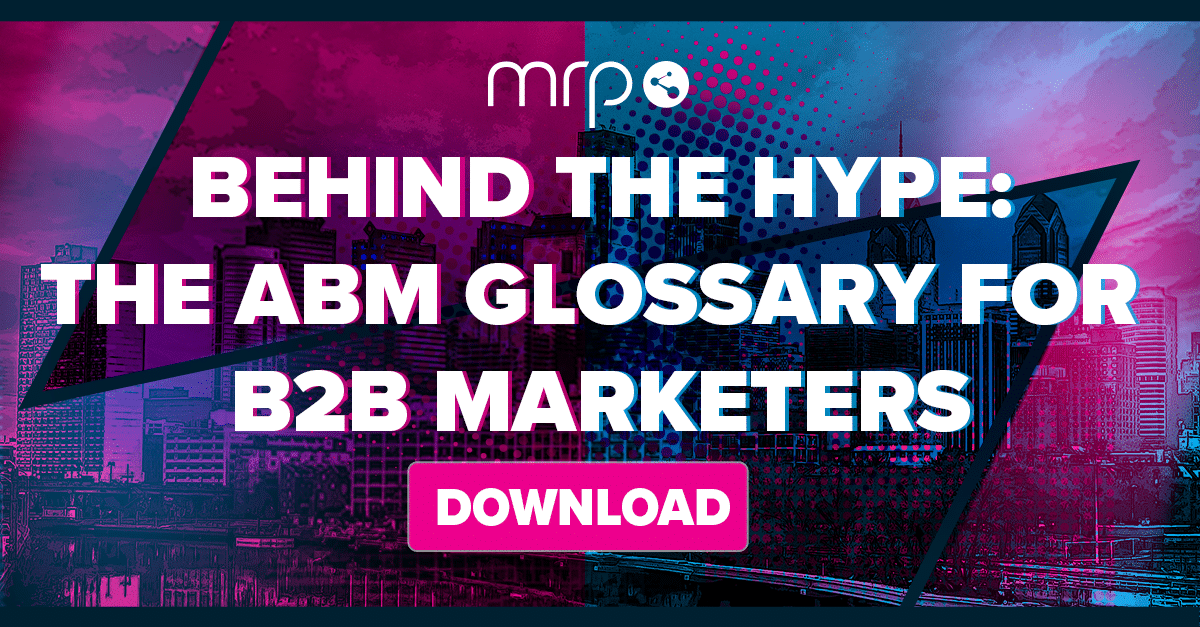 What is an ABM vendor and why do you need one?
ABM vendors help marketing and sales teams to deploy efficient, effective, and influential marketing campaigns to clearly defined, perfectly targeted potential clients.
So why the need for a vendor?
Often, our marketing and sales teams tend to fall into the "same old same old" techniques that have worked in the past. The email marketing strategy has gotten us this far, so why change it up?
Because you need to – and an ABM vendor can help you to go outside of your comfort zone and try something new. At MRP, we help to drive focus on particular clients that have the greatest chances of conversion and success.
As an account based marketing vendor, we couple predictive analytics with ABM tactics. We are able to find perfectly-targeted clients and then reach them on their levels, whatever that may be. It could be with an email marketing campaign, but it could also be on social, with information material, or even as a direct mailer. As account based marketing vendors, we have tried many different angles to help clients meet (and exceed) their sales goals.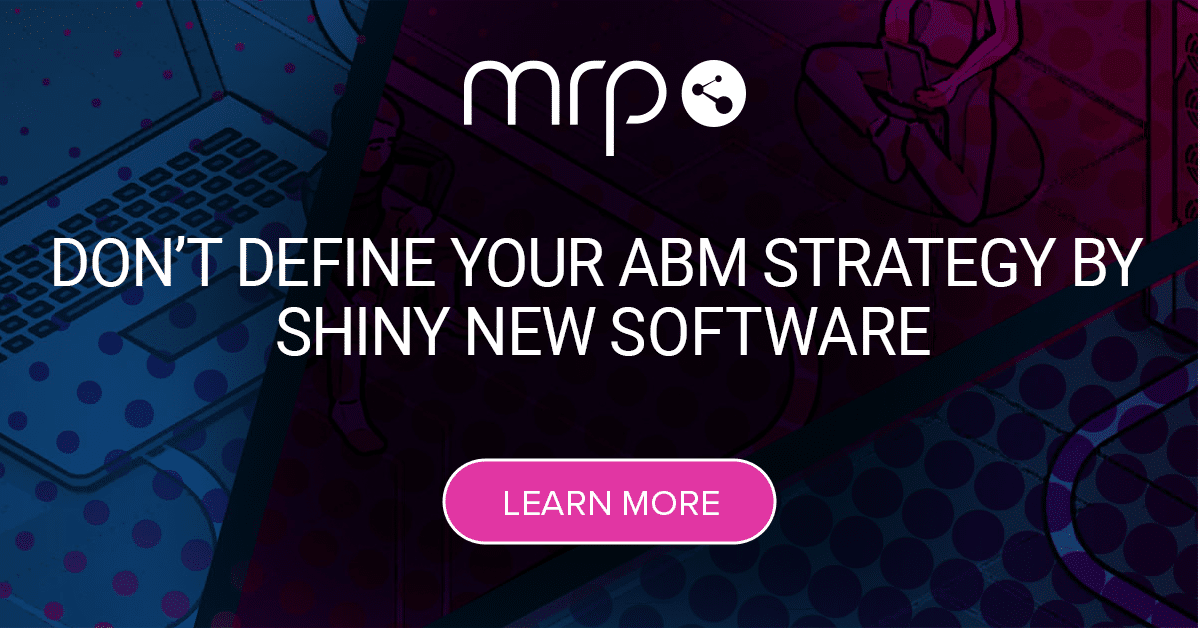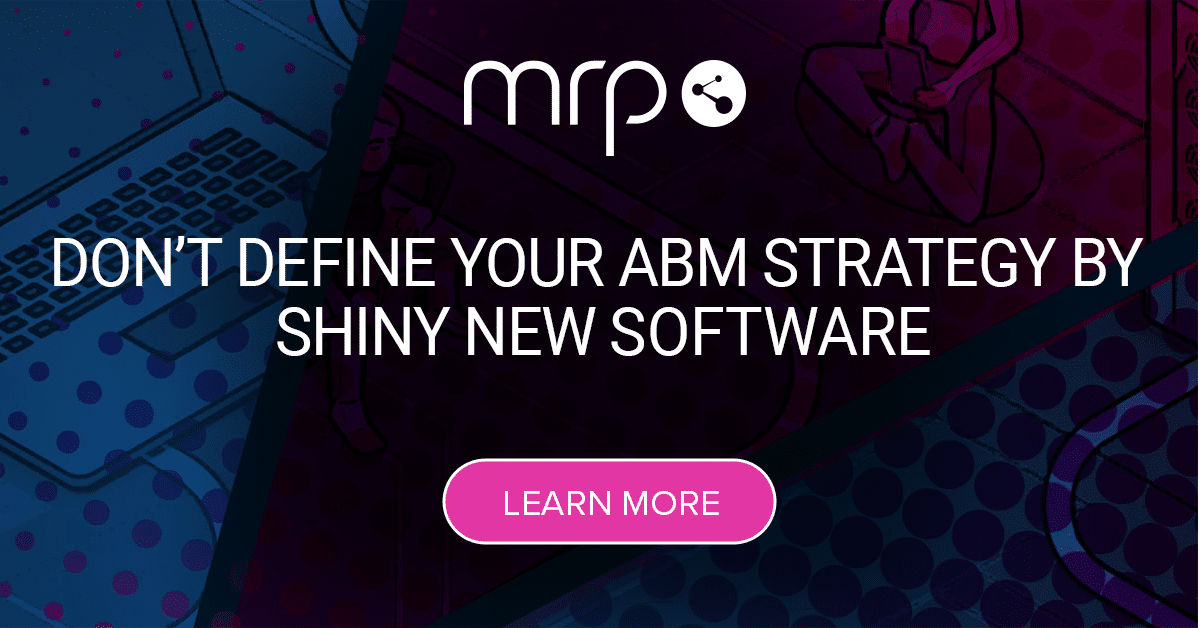 Finding The Best ABM Vendors
Still unsure about working with an ABM vendor? At MRP, our solutions have been a game-changer for many companies, but we know that you have questions. It takes a level of commitment to the ABM process and strategization to produce results, but we have found that they always worthwhile. Still, we are here to answer any questions that you may have.
With MRP's ABM services, you cut out the 'what if', allowing you to focus solely on the marketing and sales aspect instead of finding clients. CLICK HERE for more information about MRP's ABM services.
It is important to note that an ABM company can help almost any organization if calibrated properly – and if the company is one that has proven themselves. Top ABM companies allow for customization, allowing you to choose your strategy, whether targeting new prospects more efficiently reaching into new verticals or improving your retention strategy. All have their merits and depends on which approach you want to do first.
At MRP, our ABM company can provide you with the opportunities to unlock your sales and marketing functions potential that they otherwise may struggle to attain. Click here for more information.