Account Based Marketing Examples
It is one of the most common questions we are asked – can you provide account based marketing examples. This is because it is one of the most popular B2B marketing strategies today. It can be confusing at first because ABM case studies reveal different strategies and examples – and we see it every day.
When you look into an account based marketing case study, you will notice that you have probably been the target of account based marketing at some point – some good, and some bad.
There are different ways to take on ABM, but they are not all created equally. All start out with the same goals, however:
   Set a goal for your marketing and sales functions;
   Select the target accounts;
   Agree on the strategy;
   Set individual roles;
   Develop content.
But how do you engage with those potential buyers? That is what an account based marketing example shows you – just what is capable with this type of marketing.
CLICK HERE for more information about MRP's account based marketing tools.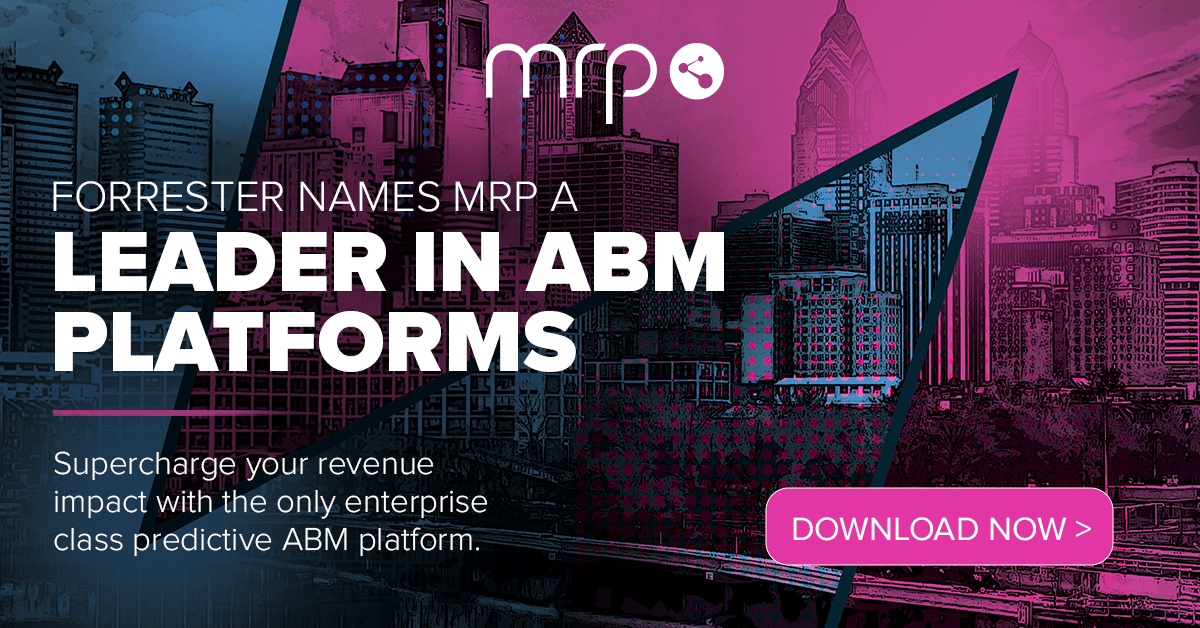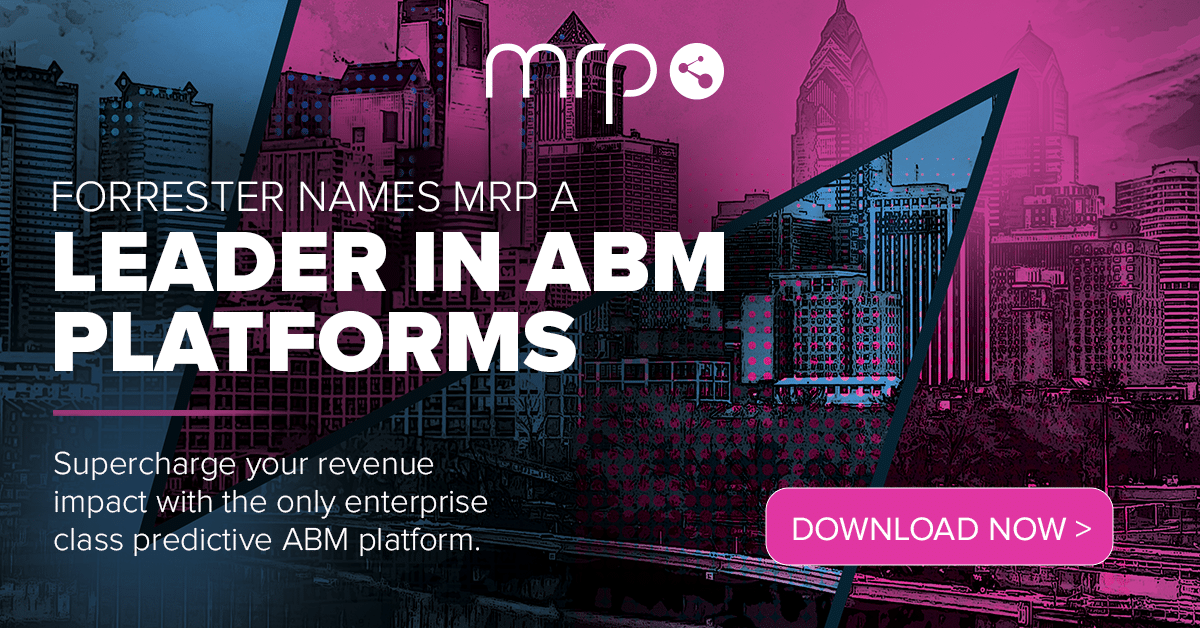 Account Based Marketing Case Studies Reveal One Thing
Perfecting ABM and creating an account based marketing strategy takes some time. ABM case studies show that, but they also help reveal examples and tactics that work in differentverticals. Examples and case studies can only do so much, however. Much of your success will depend upon the strength of your team and the help you receive from an ABM company.
MRP has worked with (and continues to work with) TFT 100 and Global 1000 companies.  Using AI and Machine learning, MRP has a future-proof targeting strategy, along with a full suite of supporting services including:
        Predictive digital advertising
        Direct mail
        Email marketing
        Inside sales support/appointment setting
        Trigger-based campaign execution on an account basis
Our demo, based on real ABM case studies, shows our world-class capabilities and AI-powered technologies that will grow your pipeline and shorten your sales cycles.
Why? Using MRP's predictive analytics (Prelytix) tool, your sales and marketing functions are able to connect with people who are ready to buy. Then, we execute an ABM marketing campaign to connect with them in the best possible way. This is why our case studies and examples are so important – you can find techniques that have worked in the past.
In essence, everything aligns in a way that centers your efforts and pushes them forward more quickly than they have been in the past. The ending results? The journey through the sales funnel will speed up and the sales and marketing functions will have more work that is purposeful instead of hopeful.
CLICK HERE to find out more regarding MRP and start using our ABM solutions to bolster your bottom line.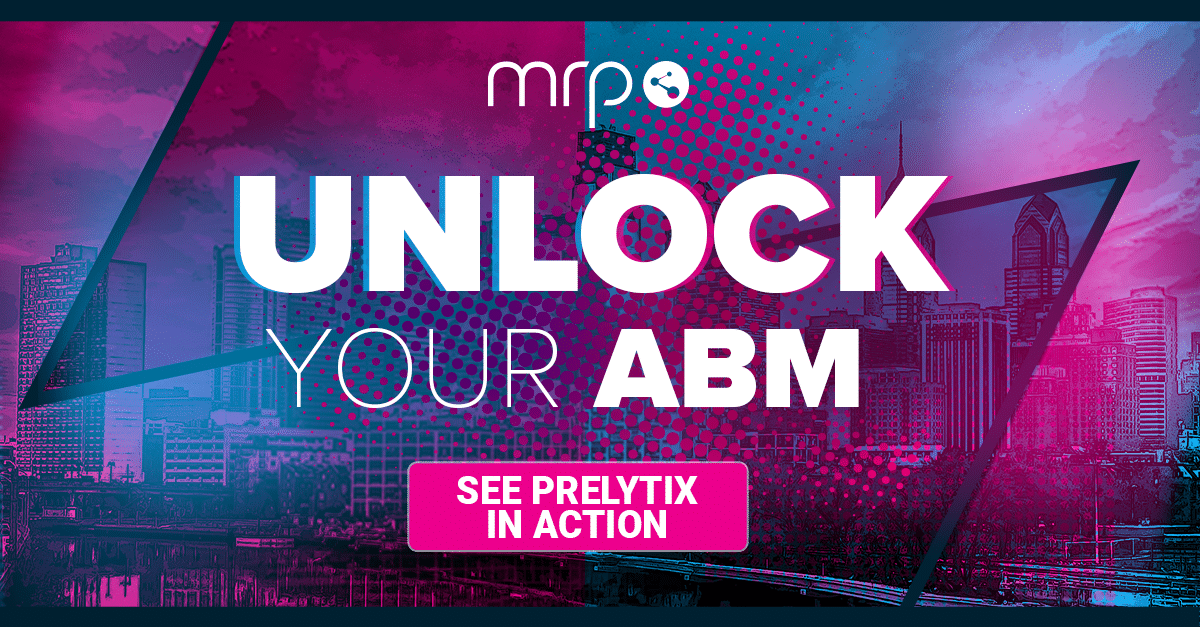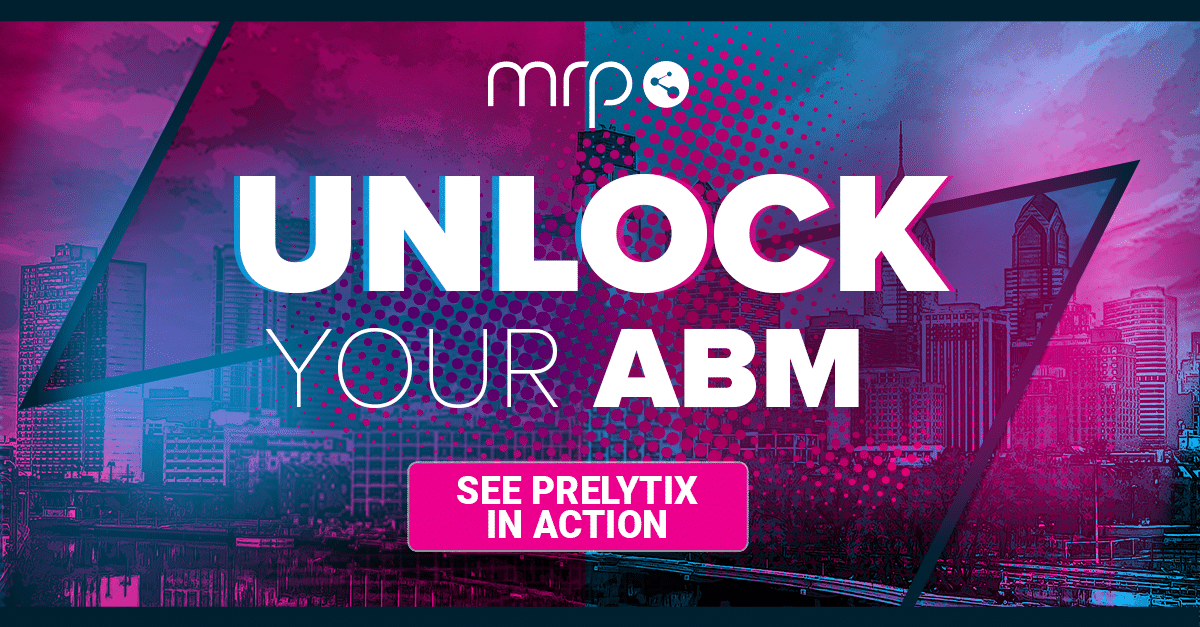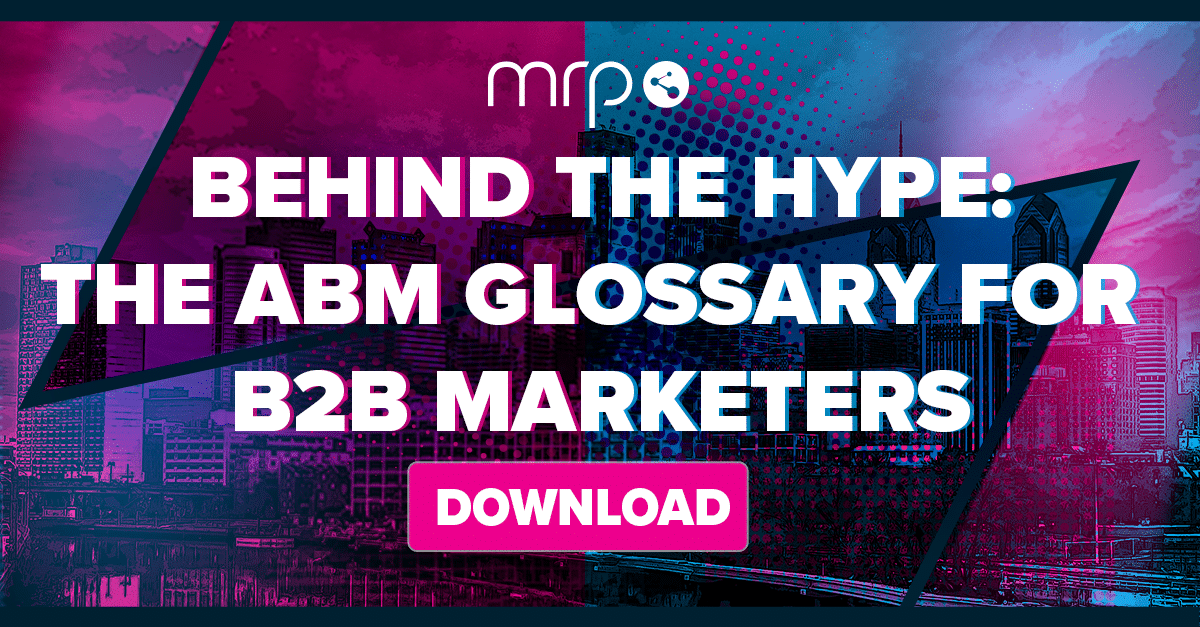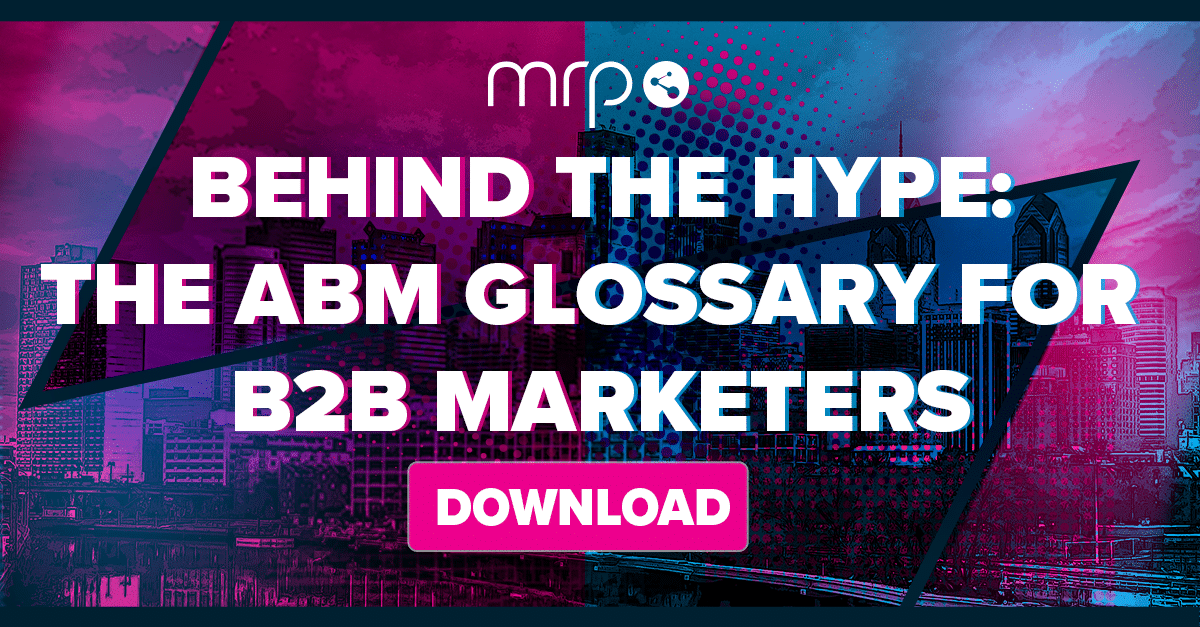 Account Based Marketing Examples
Once you have figured out who your target accounts are, you can carry out account based marketing – but just what does that mean? Truthfully, the only limit is the creativity of your team. ABM can be used in many different ways. Here are a few examples:
Educational Content for Account Based Marketing: Develop materials that will interest your target clients and then lead them into the sales funnel. For example, you can develop informative blog posts, whitepapers, webinars, infographics, or something else that educates your target client and makes them see the need for your specific tool or product.
Social Media: Social media is one of the best ways to target ideal prospects. Using monitored and targeted social posts, you will be able to gather a lot of information about your clients ,whichputs insights directly into your hands. Liking, commenting, sharing, or promoting content is relatively simple and you can directly see who sees your content and when they see it.
Targeted Emails for Account Based Marketing: One of the trickiest ABM examples, targeted emailing can also be one of the most effective techniques. If you have identified key contacts for your targeted accounts, you will be able to send a series of personalized emails that will attract their attention. You will need to personalize everything, from the subject lines to the way you close your emails. Note that this is also easy to get wrong – you might just end up in the spam folder if you aren't smart.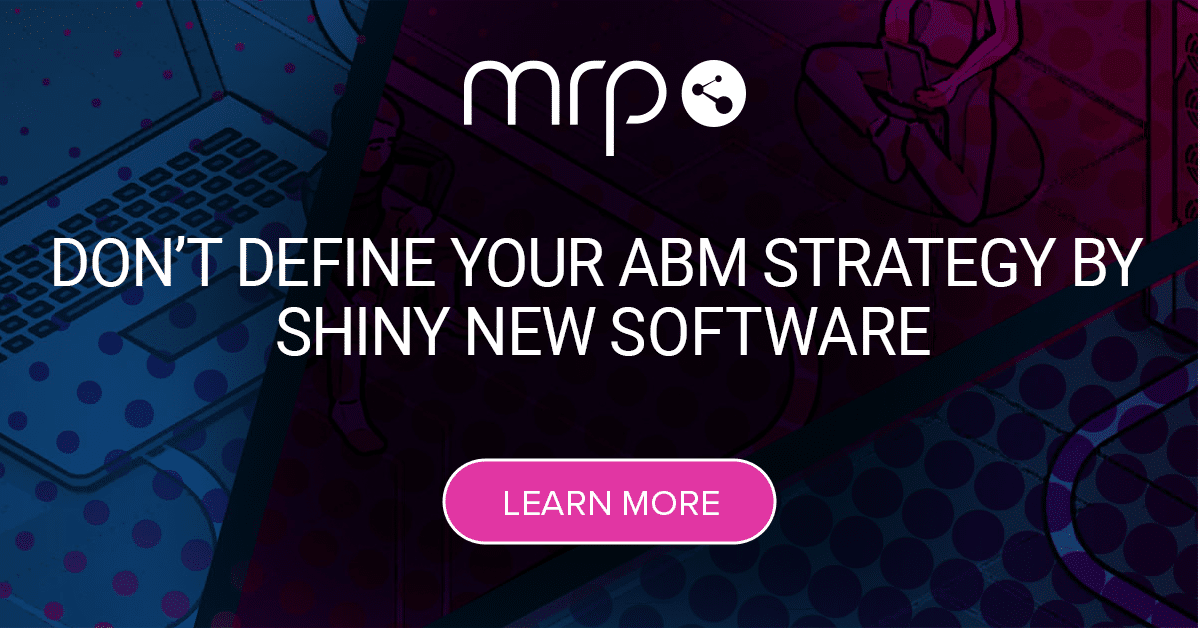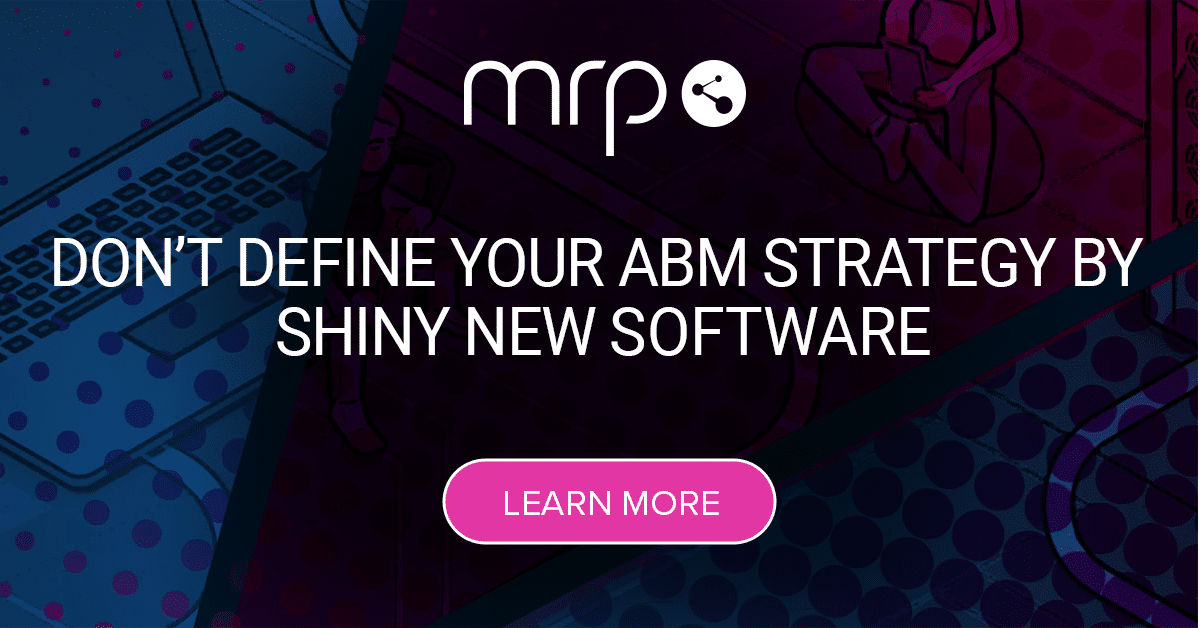 Account Based Marketing Case Study: MRP Leads the Way to Success
When your campaign is well thought out, ABM case studies show success on many levels. There is a certain amount of commitment and flexibility needed to produce results, but once those results come in, it is easier and easier to replicate the process. With MRP's ABM and predictive analytics tools, you can cut out some of the busy work and focus solely on the marketing and sales aspects rather than just sourcing clients. CLICK HERE to find out more.
It is important to note that a good ABM strategy can help almost any organization if calibrated properly. ABM tools do allow for some customization and leniency – you will not lose the ability to be creative and different from your competitors. You can choose whether you want to target clients quickly, and cast a wider net, or you want to target on an individual basis. Your ABM strategy is still your choice – there are multiple ways you can go.
ABM strategies can provide you with huge opportunities and unlock a future that might not exist if you continue on using your same sales and marketing techniques. CLICK HERE for more information about MRP's ABM solutions.