 Recognizing The Value of ABM Within B2B Financial Services
It's very difficult to make generalizations when describing B2B financial services marketing. Even attempting to put all B2B financial services marketers into a single category is impossible, because their approaches vary significantly depending on the service they're selling, the audience they're targeting, and the strategies and tactics they're choosing as a result. To deliver an ABM strategy in which each business unit executes their programs autonomously while delivering an optimized target account experience, this group requires: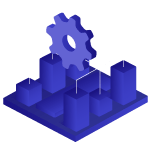 Enterprise Administration
Support and coordinate account-based programs across multiple partners, business units, industries, and geographies.

Integrated Data Intelligence
Advanced data management capable of integrating, maintaining, and operationalizing account structured data from CRM and Marketing Automation, and external data sources.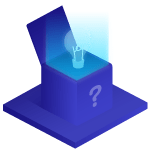 Actionable Target Account Insights
Personalization insights based upon intent topics and predictive analytics, actioned in real-time through recommended actions.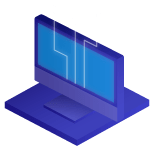 Omnichannel Orchestration
Automated account interactions delivered across all relevant channels, using delivery infrastructure from your tech stack or an ABM platform.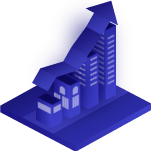 Revenue Driving Analytics
Configurable reporting designed to match your existing funnel stages and represent target account progress across all channels
The financial services marketplace can be a challenging place for a B2B marketer. Market forces are commoditizing a lot of offerings, making it harder for these marketers to differentiate their company. The high level of regulation adds to that complexity, because it further limits marketers' options. Today, MRP closes the loop on integrated ABM strategies so clients can identify and replicate high performing tactics and eliminate low performing. Our core technology is scaled, mature, and awarded as among the fastest and most scalable solutions available at any price. Benchmarked as several hundred times faster than Hadoop, Kdb+ is adopted by leaders across the world's most demanding financial and data analytic environments.
DATA
Our platform consumes 1.5 trillion data signals per month. We ingest a wide variety of data, from client sales and marketing technology integrations to global newsfeeds and billions of pages on the open web, so our clients can have the most accurate and far-reaching knowledge of each target account.
INSIGHTS
These data signals are honed into actionable insights using the most advanced and fastest streaming analytics technology on the planet, Kx. Our AI and Machine Learning capabilities are so advanced, even clients can use our platform to create and test their own predictive analytic algorithms and deploy them within our platform.
ACTIONS
MRP Prelytix is the only platform capable of connecting insights to omnichannel orchestrated actions, using the client or built-in delivery infrastructure. From one interface, clients can create automated triggers and orchestration responses that can deliver in as many as eight delivery channels.
Still Have Questions? Request A Free Product Tour
MRP Prelytix is purpose-built to simplify the complexity of your operating environment, enabling account-based programs that are coordinated with your existing marketing programs, across all your global marketing initiatives.